OIA Key Achievements in February
February 2, 2023 to February 10, 2023
The Office of International Affairs hosted a visit from its sister school, Woosong University, South Korea, for its short-term program in Taichung. The program included Mandarin language classes, specialized courses, and experiences of urban and indigenous lifestyles. A total of 19 students and one accompanying teacher participated in the program, which was a great success in promoting friendship between Taiwanese and Korean students and teachers.
| | |
| --- | --- |
| | |
| Taking a photo in front of our lady of providence chapel | Local Cultural Experience |
| | |
| Special Lecture | Tayal tribe mochi-pounding experience |
1. The International Office received a visit from Eastern Asia University, a sister school from Thailand, from February 7th, 2023 to May 7th, 2023 for a study program. In the second semester of the 2022-2023 academic year, there were 24 students from Eastern Asia University studying at the school, including 19 students taking professional Mandarin courses in the Chinese Department and 5 students taking English-taught courses. In order to help these students adapt to the school environment as soon as possible, various welcome activities and cultural courses were arranged during the first week of their arrival.
February 7 - Students and teachers from Eastern Asia University arrived in Taiwan

February 8 - A group photo was taken in front of the Guadalupe Hall after the briefin

February 8 - Taking a group photo in front of our lady of providence chapel during the campus tour

February 10 -

Art therapy session
2. On February 10th, 2023, an online orientation was held for international freshmen of the second semester of the academic year 2022-2023, with approximately 40 students in attendance.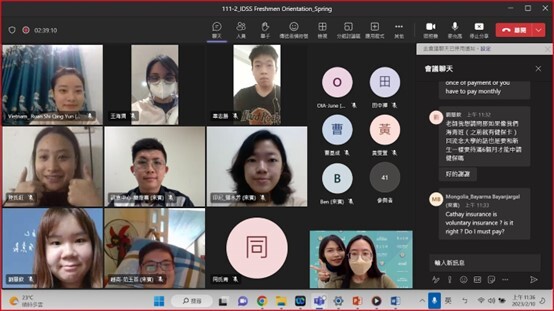 Online Orientation for International Students of the academic year 2022-2023
3. On February 23, 2023, Datuk Dr. Toh Kian Kok from UCSI University in Malaysia, the Vice President of Vanlang University, and the Vice Dean of the International College of Krirk University visited our school to discuss academic exchange matters.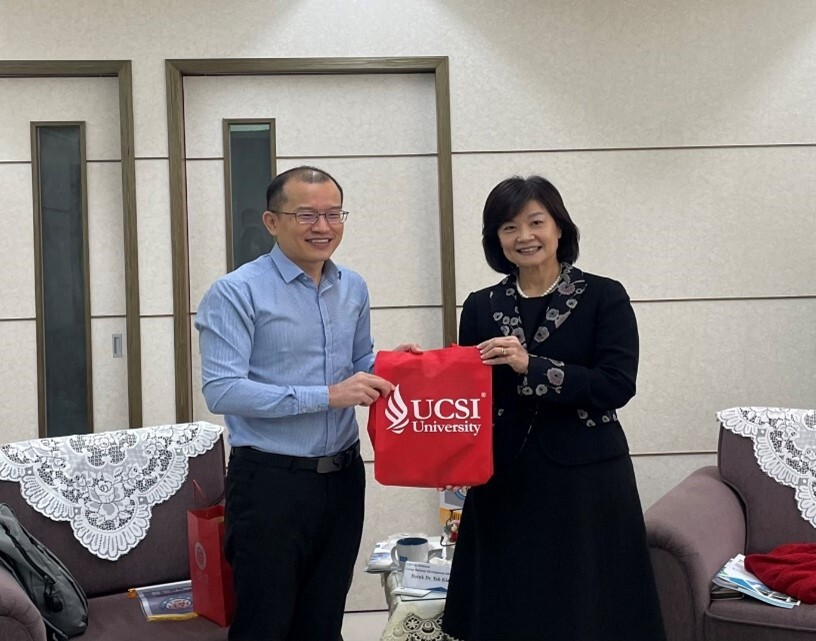 The Datuk and the president exchanged gifts